Welcome to Clash of Steel!
---
Featured battle : Cogorderos
Part of The French Revolutionary and Napoleonic Wars
Date : 23 June 1811
The only real fight in northern Spain since the French took Astorga 22 April 1810. Although only a small engagement the Spaniards defeated experienced French troops. The engagement was of greater significance than its size in that it sent a wave of concern through the French Army of the North and persuaded them not to send any troops south to fight Wellington.

Featured image :
HMS Argonaut - F56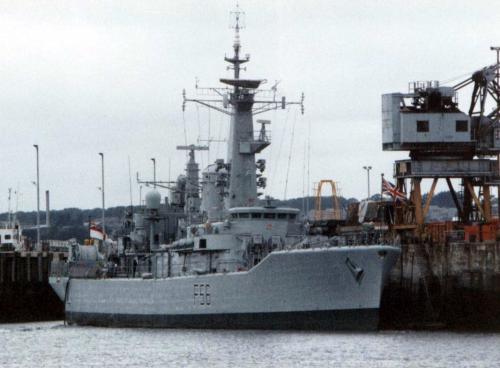 A Leander class [Exocet conversion] Frigate Built 1967 by Hawthorn Leslie. Displacement 2,860tons Dimensions 113m x 12m x 5m. Speed 27 knots. Complement 230. Armament 4 Exocet missiles, 3 Sea Cat Missile systems, 2 x 40 mm guns, 6 torpedo tubes, 1 Lynx helicopters. Refitted with towed array sonar, two Sea cat systems removed and 40mm replaced by 20mm. Photograph undated.
Gallery updated : 2019-01-06 16:35:56
Featured review :
Waterloo Archive Volume IV: British Sources
Gareth Glover [Ed]


Another superb collection of original material not only from front line troops but also from reserve and support services. See review of Volume VI for an overview of the series.


Frontline Books, Pen & Sword Books Ltd., 2012



Reviewed : 2015-03-31 08:36:53
---