Anniversaries for today :
Welcome to Clash of Steel!
---
Featured battle : Mount Tabor
Part of The French Revolutionary and Napoleonic Wars
Date : 16 April 1799
Achmed Bey leading the Ottoman Army of Damascus [approx. 20,000] was marching to raise the siege of Acre. Napoleon detached Kleber [3,000] to hold his force away from the siege lines. On the night of the 15-16 th Kleber attempted a surprise night attack on the Turks but miscalculated and at dawn faced their full army. Napoleon brought out a second column from Acre and the Turks were caught between the two French forces. The French won a decisive victory.

Featured image :
Supermarine Spitfire Mk 1a (Replica)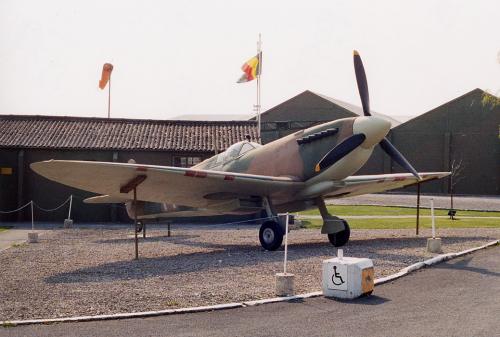 One of the finest combat aircraft in service during the second world war, the Spitfire entered service in June 1938. This replica is painted in the colours of 'R6690' of No. 609 (West Riding) Squadron and serves as a monument to that squadron. The original flown by Pilot Officer Daunt was shot down on 15th Sept 1940 and he was killed.
Gallery updated : 2021-04-01 18:52:49
Featured review :
The Doolittle Raid
John Grehan & Alexander Nicoll


The Doolittle Raid is in the Images of Aviation series and images it certainly has. There are photographs of all the aircraft, all of the crews and many of the ships that took part in that historic adventure. But this book is much more than the images in that it also tells the story of the raid largely through the reports of Colonel Doolittle and others who took part in the action. The photographs are well annotated and given context by the text. In this book we have a factual introduction free from authors conjectures, what ifs and opinions and is best seen as an essential introduction to greater in depth analysis. The references and notes point to further readings should one want it.
This great story, well told and illustrated, will appeal to a wide range of reader and we highly recommend it.



Air World Books, 2020



Reviewed : 2020-04-17 09:04:35
---