Welcome to Clash of Steel!
---
Featured battle : Alford
Part of The Civil Wars of the Three Kingdoms
Date : 02 July 1645
The two forces had roughly equal numbers of infantry but the Covenanters, nominally under Ballie, were superior in cavalry probably by two to one. Montrose attacked with his right flank first, then his left flank and then his centre. Although the Covenant wings broke their centre was fighting gallantly until Montrose threw in his reserves and the Covenant defeat turned into a rout.

Featured image :
Arbeia Roman Fort - panoramic view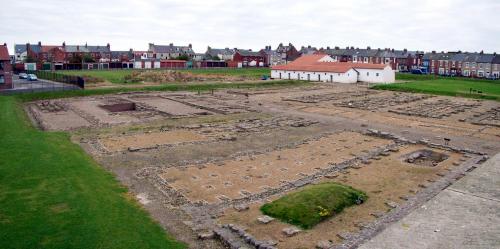 A view from the top of the reconstructed gatehouse of the plan of part of the fort which has been excavated. The large granaries which Arbeia was re-modeled to house as it's primary function can be seen in the foreground and to the upper right. The Principia with it's cellar vault can be seen to the left and in the background, th reconstructed barracks and commanders house.
Gallery updated : 2021-04-01 18:52:49
Featured review :
The Very Thing
Jonathan Crook


The title neatly sums up my opinion of this book it is the very thing for anyone with a keen interest in Napoleonic soldiering. Part of the long military history of the Royal Welch Fusiliers is told through the memoirs of Drummer Richard Bentinck from 1807 to 1823. The story travels from Copenhagen to North America to the Peninsular and finally to Waterloo and the occupation of France. We get a fascinating insight into the life of the ordinary British soldier not all saint and not all sinner
A thoroughly good read which I cannot recommend too highly.


Frontline Books, Pen & Sword Ltd., 2011



Reviewed : 2016-06-07 19:25:08
---