Anniversaries for today :
Welcome to Clash of Steel!
---
Featured battle : Bergen-op-Zoom
Part of The French Revolutionary and Napoleonic Wars
Date : 08 March 1814
A futile British attempt on one of the strongest fortresses in the Netherlands. The British did manage to storm into the town but a determined counter attack soon drove them out again. One battalion was cut off by the rising tide was captured intact but release, on conditions, the next day.

Featured image :
The North gate, Housteads fort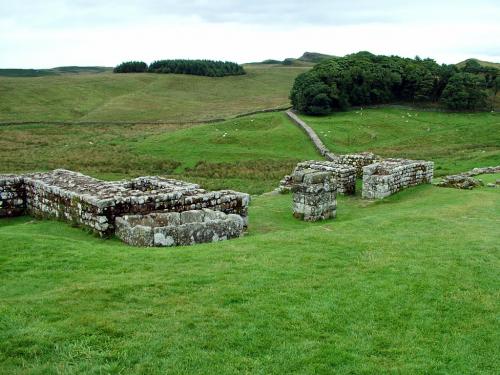 The remains of the north gate of the wall fort, with the remains of Hadrians Wall carrying on into the distance towards the small copse. This section of the wall was built to the later, narrow design - see other entry for Heddon on the Wall.
Gallery updated : 2019-01-06 16:35:56
Featured review :
Hitler's Ardennes Offensive
Danny S Parker Ed.


This second book from the same stable [see 'Battle of the Bulge, a German view' reviewed earlier] follows on to deal with the period of attack and its ultimate failure. I felt a privileged and fascinating insight into the Battle of the Bulge. I particularly valued the detail about the attempts to take Bastogne. I have come to realise that the seemingly exaggerated American accounts of the 'glorious defence' are neither exaggerations nor understatements. The book suffers from the same fault as its predecessor in being short on maps, the reader needs a fairly large scale map to fully understand the detail of the manoeuvres. Reading with a map really rewards the effort.
Our view is that this a very good piece of work by the editor and is thoroughly recommended to all who who wish to gain greater insights into the Second World War in Europe.



Frontline Books. Pen & Sword Books Ltd., 2016



Reviewed : 2017-03-20 09:38:23
---