Anniversaries for today :
Welcome to Clash of Steel!
---
Featured battle : Gaëta
Part of French War of the Third Coalition
Date : 26 February 1806 - 18 July 1806
This formidable fortress should have been supported/relieved by a naval squadron under Sir Sidney Smith but he failed to carry out his orders promptly. Nearly 6,000 of the garrison were released on condition that they would not fight against France or her allies for one year.

Featured image :
HMS Invincible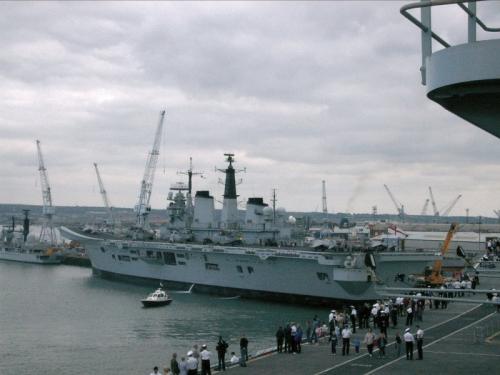 HMS Invincible moored alongside the Portsmouth quayside. The first of the Invincible class light carriers, she saw service as the flagship in the Falklands war 1982.
Gallery updated : 2019-01-06 16:35:56
Featured review :
United States Airborne Divisions 1942-2018 (Images of War series)
Michael Green


Another in the "Images of War" series, this is a good overview of the equipment and organisation of, primarily, the 82nd and 101st Airborne divisions, with some coverage of other divisions and their brief histories. It nicely blends their WW2 histories with airborne actions since then, up to their modern organisation, kit and equipment, and vehicles/aircraft including their current deployment of drones.
The main focus of the book is, of course, the usual mix of photographs that you will have come to expect if you are a regular to these publications. Archive and in theatre images are coupled with museum exhibits, reenactors and press/publicity photos. A very handy volume.


Pen & Sword Military, 2019



Reviewed : 2019-11-07 20:20:11
---