Welcome to Clash of Steel!
---
Featured battle : Lincelles
Part of The French Revolutionary and Napoleonic Wars
Date : 18 August 1793
A scrappy engagement in which there was poor coordination between the allies. The Dutch attacked first and drove the French out of the village, a counter attack drove the Dutch out and a British attack finally won the day.

Featured image :
M35 'Gun truck'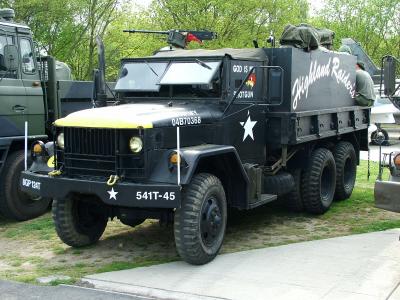 A Vietnam War era US M35 truck modified to represent one of the armoured gun trucks that would accompany and provide protection for convoys along the many contested roads between bases.
Gallery updated : 2019-01-06 16:35:56
Featured review :
Nelson's Navy
Brian Lavery


I am tempted to write a very short review. This book is a masterpiece!
The author himself says that this book does not exhaust the subject but I defy any reader to ask a question this book does not answer; masses of drawings, photographs and pictures round out the text. The book is big, beautiful and is a must for any Napoleonic historian's and interested general reader's bookshelf.
Don't just take my word for it Patrick O'Brian, in the introduction, is full of high praise for the author's achievement.


Conway Maritime Press Ltd., 1989



Reviewed : 2016-10-10 15:51:57
---