Welcome to Clash of Steel!
---
Featured battle : Taschlimechle
Part of Russo-Turkish war, Ninth
Date : 02 August 1810
Count Kamenskoi commanding a Russian force outnumbered by three to two defeated the Turks under Seraskier Kuschanz Ali inflicting 10% casualties.

Featured image :
Chesters Roman Fort, Barrack block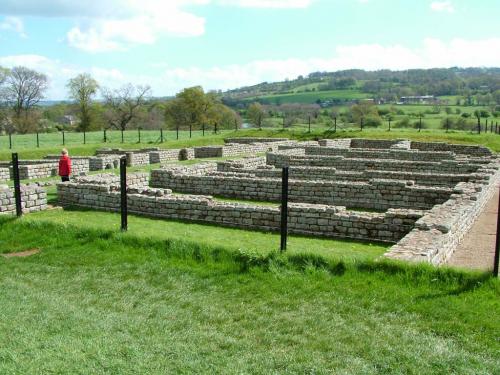 The best preserved set of Roman 2nd century cavalry barracks on Hadrians wall can be seen at Chesters. Here the row of mess rooms can be seen, which faced a matching set across a paved street and fronted by a veranda. The officers quarters would have been at the far end of the row.
Gallery updated : 2019-01-06 16:35:56
Featured review :
With Napoleon's Guard in Russia - The Memoirs of Major Vionnet 1812
Louis Joseph Vionnet. Translated & Edited Jonathan


A book I finished reading wanting more of the same. I suspect desperate hunger, numbing cold and the struggle to keep his troops together caused Major Vionnet to make few notes from which these memoirs were constructed. Jonathan North has written an excellent introduction, especially the Peninsular War background to the regiment, and there is an appropriate selection of maps and illustrations to support the text. He has also used other personal accounts to broaden the perspective and add detail. My one minor complaint is that the many footnotes are gathered at the end of the book. If, like me, you always read footnotes, and these are most helpful, then having them on the relevant page is so much more convenient. This book is about detail having a broad overview of the Russian campaign, while not essential, is most useful.
With only a little imagination the reader will gain insights into the hell which engulfed and killed so many of Napoleon's troops in the retreat from Moscow. And crucially how some of the survivors survived.



Pen & Sword Military. Pen & Sword Books Ltd., 2012



Reviewed : 2013-02-25 00:00:00
---