Welcome to Clash of Steel!
---
Featured battle : Rawka
Part of Polish Rebellion
Date : 06 June 1794
The Polish 'rebels' were not so well equipped, trained or disciplined as the regular troops who opposed them. The Russo-Prussian force although outnumbered won the day.

Featured image :
Newcastleton Village War Memorial.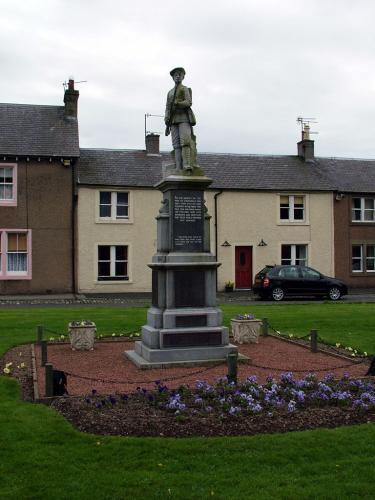 The war memorial in the centre of the village square in a small border village dedicated "To the memory of the men of Liddesdale who gave their lives for thei country in the Great War 1914-1918 and whose names are inscribes here with reverence and gratitude for their noble devotion and sacrifice." A touching memorial in the form of a Scottish Borders soldier, probably from the Kings Own Scottish Borderers who raised a detachment from the valley.
Gallery updated : 2019-01-06 16:35:56
Featured review :
The BEF in France 1939-1940
John Grehan & Martin Mace


A most interesting compilation of some of the despatches sent by the senior Army and Naval commanders involved. Here presented is the raw material, the facts, as they were seen at that time by those people without the benefit of hindsight to enable them to make any adjustments to the narrative. The material covers some of the initial deployment of the BEF and its eventual evacuations from around Dunkirk and Cherbourg. Warmly recommended with the reservation that one needs either a very good knowledge of the geography of northern France or a large scale map to hand.


Pen & Sword Military, 2014



Reviewed : 2014-10-31 20:01:21
---