Welcome to Clash of Steel!
---
Featured battle : Culloden
Part of Jacobite Rebellions
Date : 16 April 1746
The final battle of the rebellion where Cumberland's troops massacred the rebels of Bonnie Prince Charlie

Featured image :
Gloster Javelin FAW Mk5 XA 699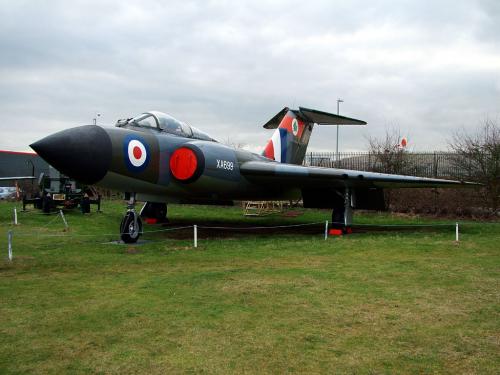 The first twin engined delta-winged jet, the Javelin saw sevice with the RAF from 1956-68. An impressive all-weather fighter, nearly 400 were built, although this Mk 5 is thought to be the only one remaining of it's type.
Gallery updated : 2022-04-04 08:33:43
Featured review :
Battle Understanding Conflict Hastings to Helmand
Graeme Callister & Rachael Whitbread


This is a rather different sort of book in not being about a war, campaign or battle but rather about all battles. It gives the reader a framework through which to assess any particular battle or conflict. The authors make the case that every conflict has a number of contributing factors which add or subtract from the outcome. Their approach is to give each of these factors a chapter which concludes with an account of one or two battles in which the particular factor was significant. They do stress that all the factors have a part to play to a greater or lesser degree in every battle. They also point out the ever present difficulty of finding accurate information about these matters.
The aim of the book is to aid in the understanding of battles and in this it succeeds very well indeed.
We highly recommend this book to anyone wishing to understand battles of any place or period.



Pen & Sword Military, 2022



Reviewed : 2022-12-05 12:06:16
---