Welcome to Clash of Steel!
---
Featured battle : Retschow
Part of The French Revolutionary and Napoleonic Wars
Date : 28 August 1813
Davout's XIII Corps was detached from the Dresden/Leipzig area to operate around the Hamburg area. His 3rd Division was forced to fall back on the main body when it clashed with a superior Swedish/Prussian force. This contact was an indicator of how aggressive the anti-French allies were becoming over all sectors.

Featured image :
The Oto Melara 105mm pack Howitzer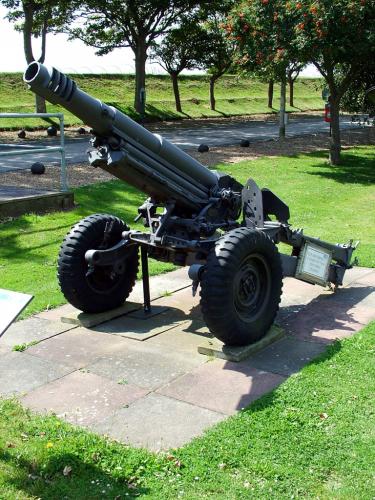 A light artillery piece made in Italy during the 1950's to fire standard 105mm ammunution but still be either towed by a jeep or broken down and carried by mule. Used by many countries around the world including Britain and Argentina, this particular weapon was captured in Port Stanley at the end of the Falklands War.
Gallery updated : 2019-01-06 16:35:56
Featured review :
Jungle Bashers - A British Infantry Battalion in the Malayan Emergency 1951-1954
Bonner, Robert


'For those wishing to explore the Malayan Emergency from the viewpoint of the infantryman at the sharp end, this work is an essential tool. It is highly recommended for the casual reader, veteran, student and any professional historian researching the Malayan Emergency.


Fleur de Lys Publishers, 2003



Reviewed : 2012-01-30 00:00:00
---