Welcome to Clash of Steel!
---
Featured battle : The Battle of the Somme
Part of First World War
Date : 01 July 1916 - 19 November 1916
After the initial 7 day [start 24 June] bombardment of the German lines the battle consisted in the main of a series of attacks, almost on a daily basis, by British, Commonwealth and French forces on established German positions to the north of the river Somme. German counter-attacks often took back all or most of the gains made. The final British gain was a strip of land of an average depth of six miles along twenty miles of the front. Manpower losses on both sides were significant and about even. On the 15th September this battle saw the first use/misuse of tanks.

Featured image :
Ark Royal, deck lift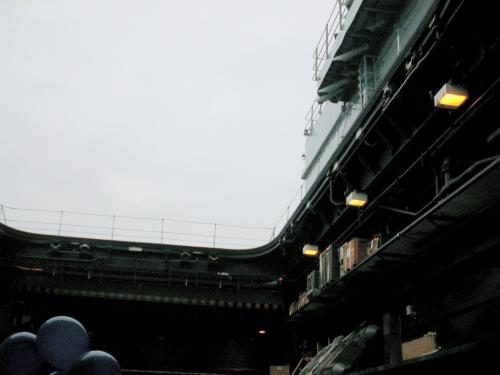 A view from below decks, looking up through one of the aircraft lifts
Gallery updated : 2018-09-21 16:58:22
Featured review :
In the Peninsula with a French Hussar
A J M De Rocca. Intoduction by Philip Haythornthw


De Rocca's account was first published in English in 1815. This book is the unabridged presentation of that work with a new introduction by Philip Haythornthwaite and additional maps. De Rocca was not involved in any of the major battles in the Peninsula and that is the most valuable part of this book. It is a rich insight into all the other tasks performed by light cavalry in support of an army of occupation. Garrison duties, scouting, escorting and dispatch carrying all feature in the day to day tasks which De Rocca carried out. The underlying theme running through all his duties was finding enough to eat for himself and his horses.
For the general reader I would recommend this book as a jolly good read maintaining interest from beginning to the end. For the military buff I can recommend this unique insight into the effects of the Spanish Guerrillas on the front-line fighting ability of the French as seen through the eyes of one who was there.


Frontline Books. Pen & Sword Books \ltd., 2017



Reviewed : 2017-06-30 10:58:36
---