Welcome to Clash of Steel
---
Featured battle : Erestfer
Part of Second or Great Northern War
Date : 24 January 1702
A Swedish army under Major-General Schlippenbach who was charged with defending Livonia [Latvia], had gone into winter quarters. They were attacked by a Russian army under Count Sheremetev. The Russians were better equipped for winter fighting and were supported by cannon mounted on sledges. The Swedes were heavily defeated, admitting 1000 casualties the Russians claimed 3000.

Featured image :
Simón Bolívar Monument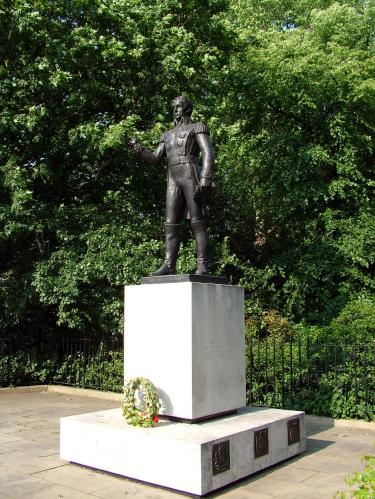 The monument in London commemorating Simón Bolívar, the leader of the South American revolutionary forces who gained independence from Spain after a long military struggle for much of that continent. Bolivia is named in his honour.
Gallery updated : 2016-02-21 17:33:57
Featured review :
Rome at War, Caesar and his Legacy
Gilliver, Goldsworthy & Whitby


A 3 part work covering Caesar's Gallic wars, his civil war, then a study of late Rome in 3rd to 7th centuries


Osprey, Essential Histories, 2005



Reviewed : 2011-09-30 00:00:00
---