Anniversaries for today :
Welcome to Clash of Steel
---
Featured battle : Tortosa
Part of The French Revolutionary and Napoleonic Wars
Date : 16 December 1810 - 02 January 1811
The French force, Suchet's IV Corps, 'The Army of Aragon' included Spanish troops who had been in Macdonald's Army of Catalonia. The siege was not a long one considering the Spaniards had massed 182 guns all of which were lost to the French.

Featured image :
Towton Memorial Cross - Holy Day 2009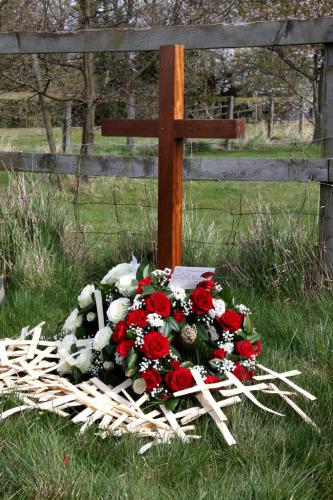 A small cross, dedicated in the annual Towton Battlefield Society event to mark the battle. It commemorates the fallen of both sides in a restrained and poignant way.
Gallery updated : 2016-01-01 15:28:20
Featured review :
Waterloo Archive Volume IV: British Sources
Gareth Glover [Ed]


Another superb collection of original material not only from front line troops but also from reserve and support services. See review of Volume VI for an overview of the series.


Frontline Books, Pen & Sword Books Ltd., 2012



Reviewed : 2015-03-31 08:36:53
---