Welcome to Clash of Steel
---
Featured battle : Magdeburg
Part of The French Revolutionary and Napoleonic Wars
Date : 05 May 1809
The tiny Prussian force was commanded by Major von Schill. He had refused to accept French domination of Prussia and led a Friekorps of around 1,000 men. This action against a much larger French force captured three ammunition waggons.

Featured image :
"La Defense de Paris" - Monument to the defence of Paris, 1870-71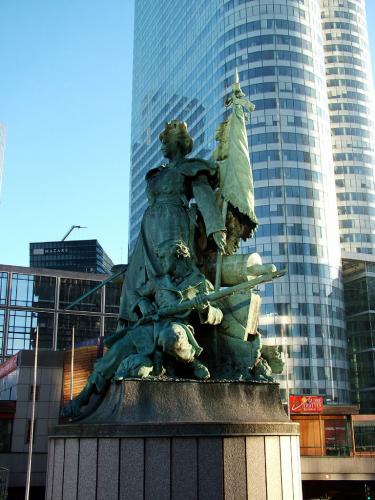 A monument by Louis Ernest Barrias situated in the business district of Paris, la Defense, "recalling the courage of Parisiens during the terrible seige of 1870-71" which was the culmination of the Franco-Prussian War.
Gallery updated : 2015-04-29 22:28:38
Featured review :
Salamanca 1812. Wellington's Year of Victories.
Peter Edwards


A high level of research is presented in a most readable way. The book has a pervading quality in its insights which can only come from an experienced 'military mind'. Throughout the author uses appropriate and varied selection of original text providing both colour and veracity. The maps are few and lacking in detail, in Further Reading the author recommends Ian Robertson's Atlas of the Peninsular War which I would have found most useful in this case. That said however this book is difficult to put down once started and thoroughly recommended.


The Praetorian Press, Pen & Sword Books Ltd., 2013



Reviewed : 2013-05-30 08:26:31
---