Anniversaries for today :
Welcome to Clash of Steel
---
Featured battle : Neresheim
Part of The French Revolutionary and Napoleonic Wars
Date : 11 August 1796
The French under Moreau were drawn eastwards by Archduke Charles but the Austrian plan to trap and overwhelm Moreau failed because of poor coordination/disagreement between the Austrian commanders. The Austrians had to continue their withdrawal.

Featured image :
British First World War Mk 5 Tank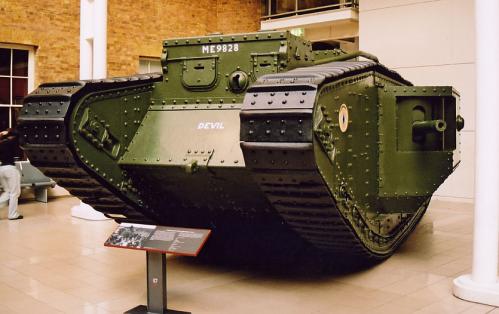 This particular example was produced in 1918 and belonged to B Company, 4th Battalion Royal Tank Corps. It was armed with a 6lb'er gun on either side and four .303 inch Hotchkiss machine guns. It is similar to the type used in the battle of Cambrai, late in 1917.
Gallery updated : 2016-02-21 17:33:57
Featured review :
The BEF in France 1939-1940
John Grehan & Martin Mace


A most interesting compilation of some of the despatches sent by the senior Army and Naval commanders involved. Here presented is the raw material, the facts, as they were seen at that time by those people without the benefit of hindsight to enable them to make any adjustments to the narrative. The material covers some of the initial deployment of the BEF and its eventual evacuations from around Dunkirk and Cherbourg. Warmly recommended with the reservation that one needs either a very good knowledge of the geography of northern France or a large scale map to hand.


Pen & Sword Military, 2014



Reviewed : 2014-10-31 20:01:21
---