Welcome to Clash of Steel
---
Featured battle : San Lorenzo de la Muga
Part of The French Revolutionary and Napoleonic Wars
Date : 19 May 1794
The French carried the war over the border and took San Lorenzo on the 6th May. This attempt to retake the position , against a superior force, met with failure.

Featured image :
Northumberland Fusiliers - 4th and 8th Battalion Second World War Memorial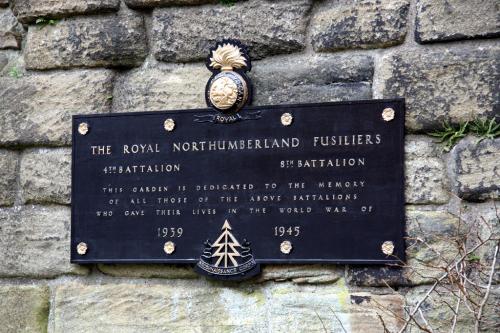 A memorial garden dedicated to these two battalions with strong Hexham connections.
Gallery updated : 2016-02-21 17:33:57
Featured review :
Cromwell's War Machine. The New Model Army 1645-1660
Keith Roberts


Cromwell's War Machine describes the tactics and organization of the armies of the English Civil war within a context. That context was the Eurpoean military scene varied experience of which was brought into this country by Officers and men who had fought as mercenaries in the various European wars. The reader gains an understanding not only of what but more fundamentally why things were as they were. Only one chapter is given over to the campaigns of the New Model army, which is the sole subject of many other works. The prose is lucid and flowing and the extensive footnotes [nearly five hundred] do not impinge upon the text. Highly recommended.


Pen & Sword Military, 2005



Reviewed : 2013-01-22 00:00:00
---