Welcome to Clash of Steel!
---
Featured battle : Narva
Part of Second or Great Northern War
Date : 20 November 1700
The Russians with an army of 40,000 were besieging the city of Narva. Charles XII, commanding about 10,000 Swedes came to relieve the city. Aided by a snowstorm the Swedes attacked the Russians breaking through the centre of their line and then fanning out to take forces in the flank. The shock tactics, carried out at speed and with great bravery, surprised the mainly 'green' Russian soldiers. The battle was significant success for Charles XII and his Swedes but the ease of the victory sowed the seeds of his eventual defeat.

Featured image :
British Scimitar CVR(T)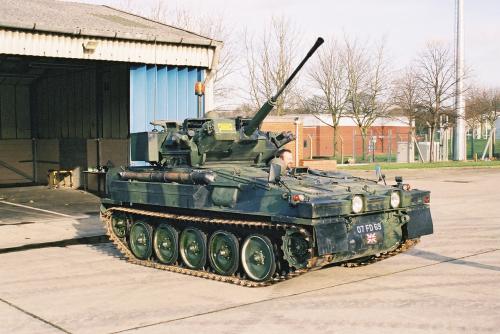 The current vehicle used by the Queens Own Yeomanry, although this particular vehicle is on loan from the Guards, the Scimitar is a variant of the Scorpion class of Combat Vehicle, Reconaissance (Tracked) mounting a 30mm Rarden Cannon for defence rather than the 76mm. Originally equiped with a Jaguar engine, the current versions have the more reliable Cummins diesel and can reach 55mph with good cross-country performance due to it's light aluminium armour and high weight distribution across the tracks.
Gallery updated : 2019-01-06 16:35:56
Featured review :
Jungle Bashers - A British Infantry Battalion in the Malayan Emergency 1951-1954
Bonner, Robert


'For those wishing to explore the Malayan Emergency from the viewpoint of the infantryman at the sharp end, this work is an essential tool. It is highly recommended for the casual reader, veteran, student and any professional historian researching the Malayan Emergency.


Fleur de Lys Publishers, 2003



Reviewed : 2012-01-30 00:00:00
---